{

ParcelGO

}
a shipping management app
for ServiceNow
ParcelGO adds delivery management capabilities to ServiceNow, enabling your organization to manage shipments natively within the ServiceNow platform. From pickup arrangement through up-to-date tracking information, and even delivery confirmation, ParcelGO facilitates a fully automated dispatch workflow for your business.
Faster deliveries, simple processing, reliable and smooth shipping experience, and much more – all in a single platform:



Choose optimal cost option for each consignment
Shipping service satisfaction
Increase the reliability and efficiency of your shipping operations
Enable every employee to directly order a courier service in one click
No need for long and complicated trainings or technical expertise to operate
One-click installation, instant download from ServiceNow store, fully native to the ServiceNow platform
instant shipping directly from your ServiceNow instance
Effective usage of time and resources involved in the shipping process and administration
Get precise up-to-date information on the status of any shipment
The easiest way to integrate fragmented shipping processes within a single platform, and automate the entire despatch workflow.



Powerful features, simple to use:

Manage Carriers
and Delivery services
Pick the optimal service tier, fastest or cheapest carrier from multiple options

Integrate all your shipping services into a single platform and under one control dashboard

Delivery Performance Reporting
Optimize your shipping services using detailed insights on every step of the process

Estimate delivery, track shipping, get status notifications and delivery confirmation in the same dashboard

Quickly create and print parcel delivery labels from multiple carriers using just one system
Ready for citizen development
Easy integration to existing processes
Shipping assets internally
Ordering office supplies for remote offices

Manage Asset Lifecycle

Sending laptops for repair

Loaner devices and returns

Consumables to offices – keyboards, chargers

Onboarding of new colleagues – ship hardware from your warehouse

Great employee benefit
Problem management

Repair or replacement parts



Ship documents

to another party B2B or B2C sales

Selling pre-configured laptops



Automated stock
control and inventory
management

Restock process automated end-to-end



Quick and smooth Guided Installation from the ServiceNow App store for full operation within 7 minutes.

Enjoy a range of Flow Designer Action packages to create or enhance basic processes or even complex operations

Courier Services
Integrations
Major Courier Integration services from out of the box and additional services available on demand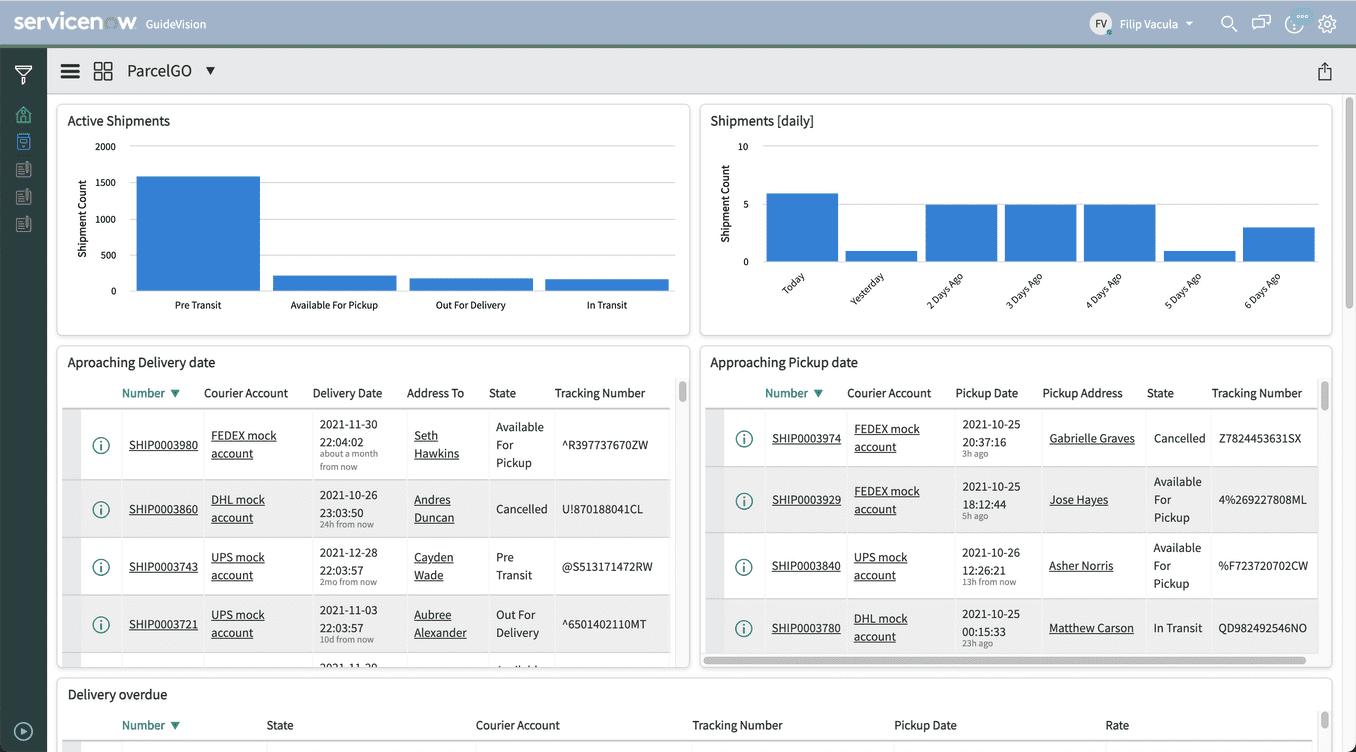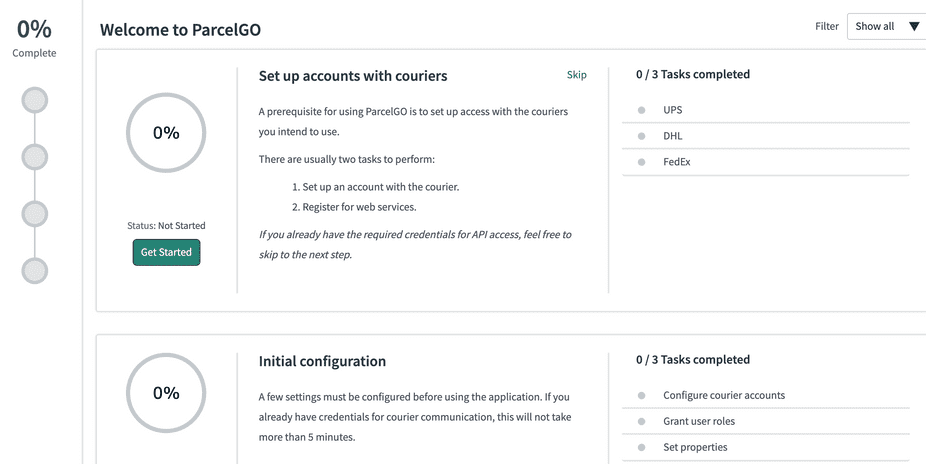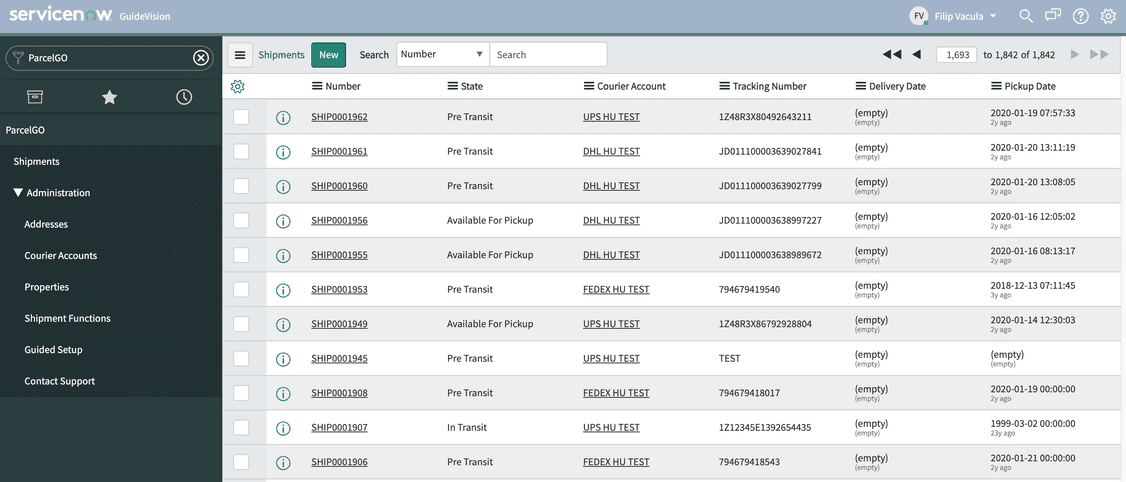 Contact




for inquires



Arrange a Demo
to see ParcelGO
in action